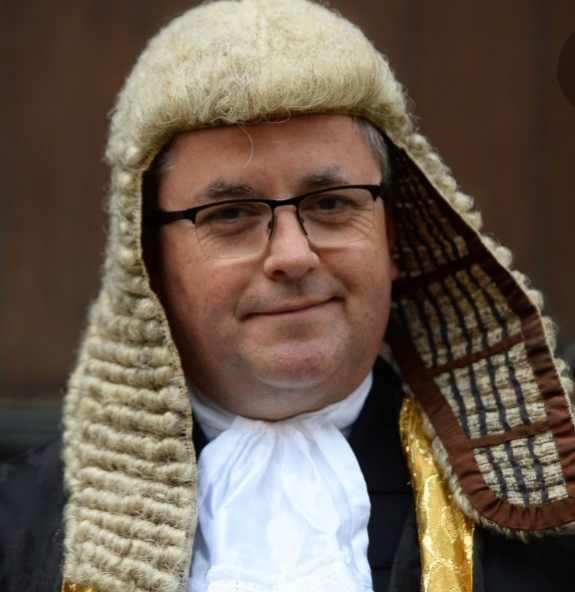 Lord Chancellor Robert Buckland Q.C is sacked by Prime Minister Boris Johnson in a Cabinet re-shuffle on 15 September 2021. But no-one really knows why. No one, that is, apart from Boris and his advisors.
Of course, Boris Johnson is no particular friend of the judiciary himself. In September 2019, when the Supreme Court overruled a government decision to suspend Parliament during the Brexit negotiations, Boris called the decision "unusual", but a source from No. 10 was more explicit: the Court had made "a serious mistake in extending its reach into these political matters".
In October 2020 more than 800 former judges and legal professionals signed a letter addressed to the Guardian newspaper accusing Boris Johnson and Home Secretary Priti Patel of "hostility" towards lawyers representing migrants seeking asylum. A No. 10 spokesman said that, while lawyers played an important role in upholding the law "they are however not immune from criticism". EXACTLY. Not immune from criticism.
Sacked Lord Chancellor Robert Buckland Q.C is good mates with Lord Chief Justice Sir Ian Burnett. Sir Ian, as head of the judiciary, is the mentor for all of the United Kingdom's judges. He decides the content of the Judicial Conduct Rules. Robert Buckland and Ian Burnett are both lawyers of course. Sir Ian is on the record for decrying the fact that his judges are routinely criticised on social media for their judicial decisions. He has managed to avoid any comment for two years now since his Private Office was informed by letter on 11 October 2019 that it was totally unacceptable for judges Lady Justice Sharp, Lord Justice Jackson and Lord Justice Popplewell staying silent after Muslim Solicitor Farid El Diwany, ex-Lincoln's Inn, ASKED them in a High Court/Court of Appeal libel case to condemn his being told – at the instigation of the defendant – that someone was: 'Going to F*CK your mother. She like WHITE man'; to 'Go f*ck Allah, the Camel'; that the Prophet Muhammad was a "confused paedophile"; that his 'semen is only fit for a pig' and to 'lick the arseholes of pigs' and more besides. The Judicial Conduct Investigation Office (JCIO) declared in 2014 that Mrs Justice Sharp's decision to stay silent in Court and in her judgment after those messages were read out to her at the Royal Courts of Justice on 16 March 2011 was not Judicial misconduct but part of her unimpeachable "case management" which could not be investigated by them. 'Judicial decisions' were outside their remit to investigate said the JCIO. The Ombudsman agreed.
When Lord Pickles, on behalf of Farid El Diwany, wrote to Lord Chancellor Chris Grayling in 2014/15 to ask for a meeting to discuss a change in the Judicial Conduct Rules to prevent judges like Victoria Sharp ever again being allowed to stay silent when being asked to condemn such sexualised Islamophobic filth, Chris Grayling refused saying he could not interfere with a 'Judicial decision' and that Mr El Diwany must appeal to the Court of Appeal. Solicitor Farid El Diwany appealed twice more to the Court of Appeal asking for those sick comments to be condemned. Lord Justice Jackson in 2016 refused to do so, as did Lord Justice Popplewell in 2021. On making complaints thereafter to the Judicial Conduct Investigations Office and in subsequent Judicial Review proceedings, in response the Government Legal Department's lawyers, under the direct control of Lord Chancellor Robert Buckland Q.C at the Ministry of Justice have been trying to get retired Solicitor Farid El Diwany declared a 'vexatious litigant' and permanently barred from ever litigating again on this particular matter. The buck stops with the Lord Chancellor. Fixed with knowledge. He knows. The Lord Chief Justice Sir Ian Burnett surely knows ... especially after being taken for Judicial Review before Mr Justice Swift in 2021. Lord Pickles letters of support were sent to Sir Ian Burnett by Farid El Diwany. His staff refused to give Mr El Diwany's several re-sent letters to him. As did Master of the Rolls Sir Terence Etherton - he did not want to 'get involved' he said.
Now in September 2021 Sir Ian's Private Office have, with the co-operation of Lady Justice Sharp, managed to get Farid El Diwany arrested and held for nine hours in custody by the Essex Police after Mr El Diwany expressed his frustration in strong language at the misconduct in public office of members of the judiciary and members of the Solicitors Regulation Authority. And fierce criticism of Sir Ian's staff member who caused a hoax 999 call to be made to the Met Police on 25 October 2019. The Essex Police were duped.
Judges allowed to stay silent when a Solicitor is told, thanks to a defendant, to 'Go f*ck Allah, the Camel'? Or to 'lick the arseholes of pigs' or that the prophet Muhammad is a 'confused paedophile'? Tell that to Muhammad Salah of Liverpool or Paul Pogba of Manchester United, both Muslims.
NEVER return to public life Robert Buckland Q.C.
HANG YOUR HEAD IN SHAME Sir Ian Burnett.
Two Uriah Heep clones we can well do without. And we're not talking about the rock band!
We support Boris Johnson: criticism of judges decisions is a human right – ECHR Article 10. Freedom of speech.


Lord Chancellor Robert Buckland Q.C sacked by Boris