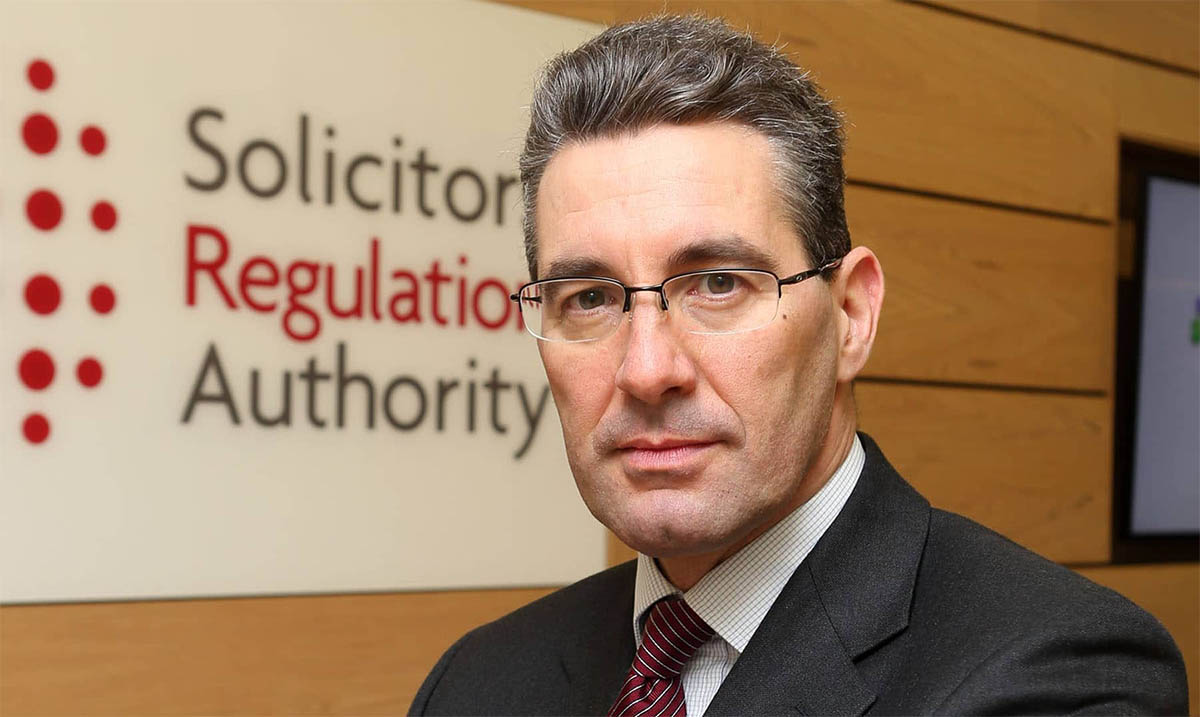 Barrister Paul Philip is the Chief Executive of the Solicitors Regulation Authority (SRA). He refused to intervene in the SRA's bloody-minded 2019 prosecution of whistle-blower Solicitor Farid El Diwany whose website Norwayuncovered.com got him a trumped up conviction in Norway in 2003 for alleged 'harassment'. Whenever the Norwegian establishment are subjected to really strident criticism by a Muslim, they hit back with manufactured 'harassment' prosecutions. The SRA call it 'the rule of law'. They cannot, conveniently, 'look behind the conviction'. Damn the SRA for their well camouflaged bigotry. The buck stops with the Chief Executive Paul Philip who was informed by email of events by Farid El Diwany. Mr Philip hid behind his bigoted officials: Chris Boyce and Georgina Smith - supreme cheats and Islamophobes, followed by the equally despicable Hannah Pilkington and Rory Mulchrone of Capsticks Solicitors who are the SRA's enforcers. One can never engage in any meaningful discussion with any of them. They are experts in denial and obfuscation. Typical of Islamophobic abusers. They all ignored the sickest, sexualised Islamophobic abuse coming the way of Mr El Diwany when receiving these emails from Norway: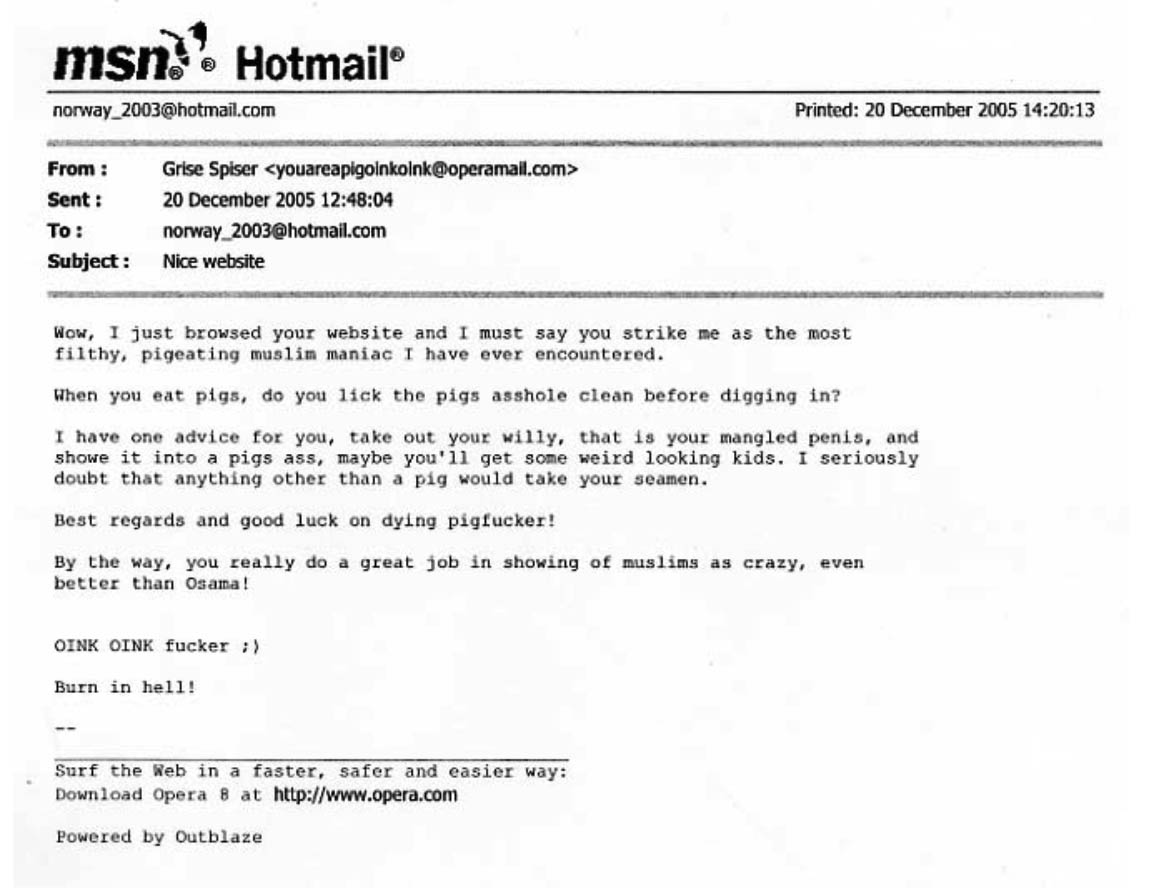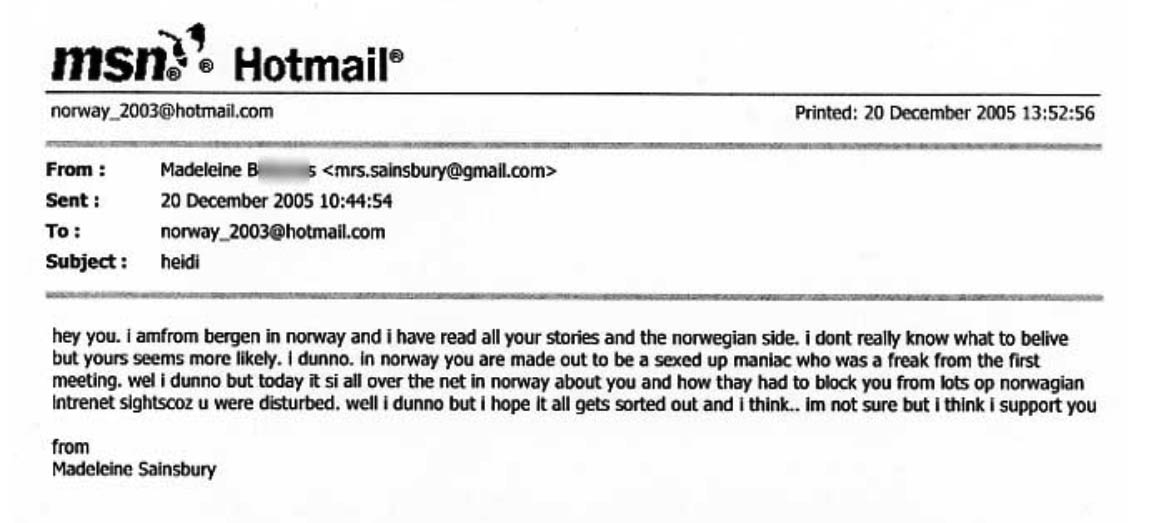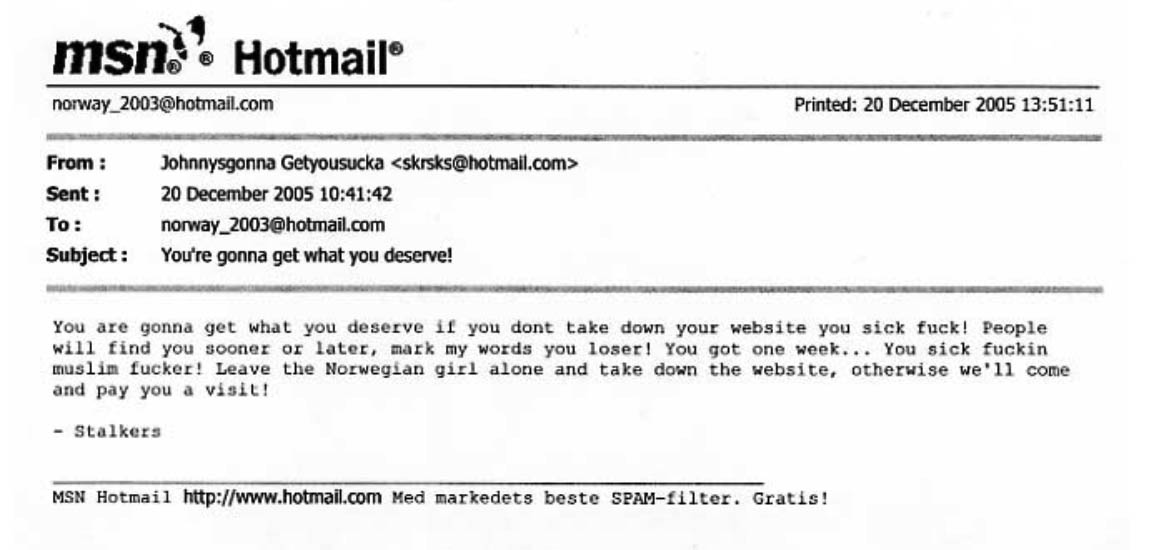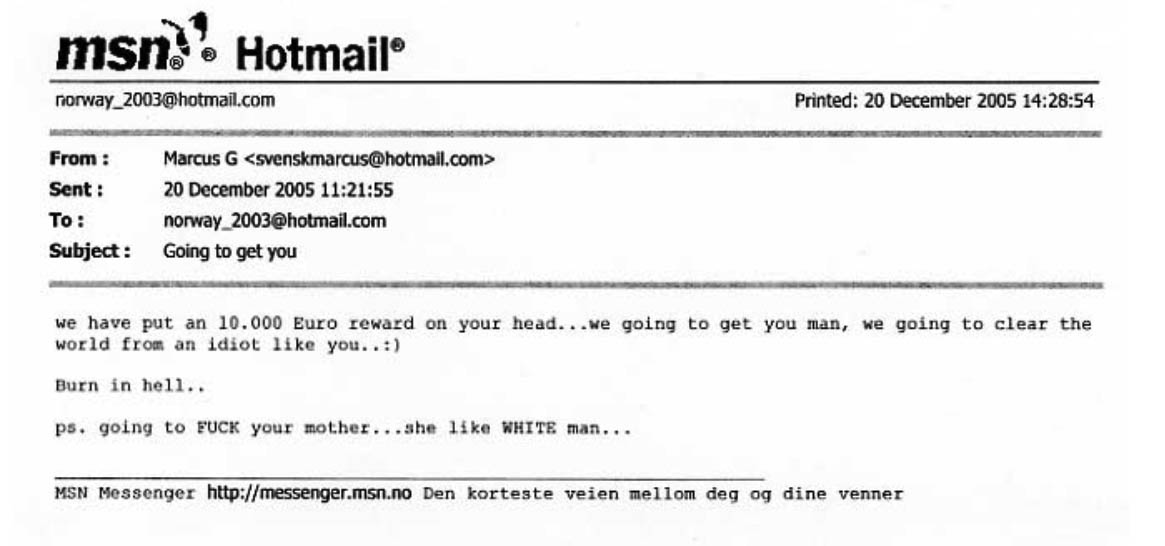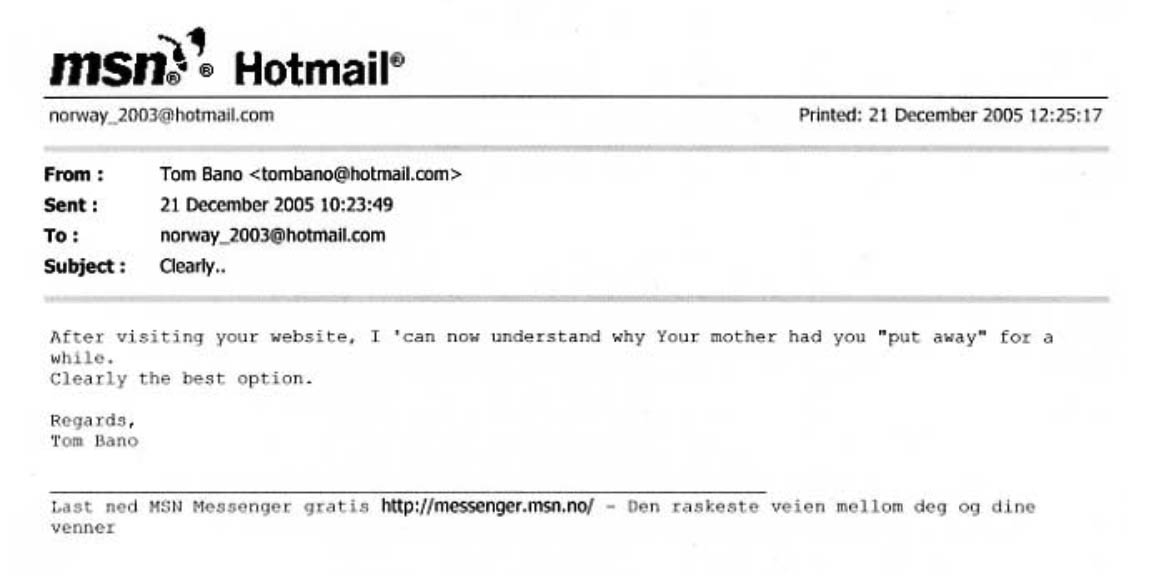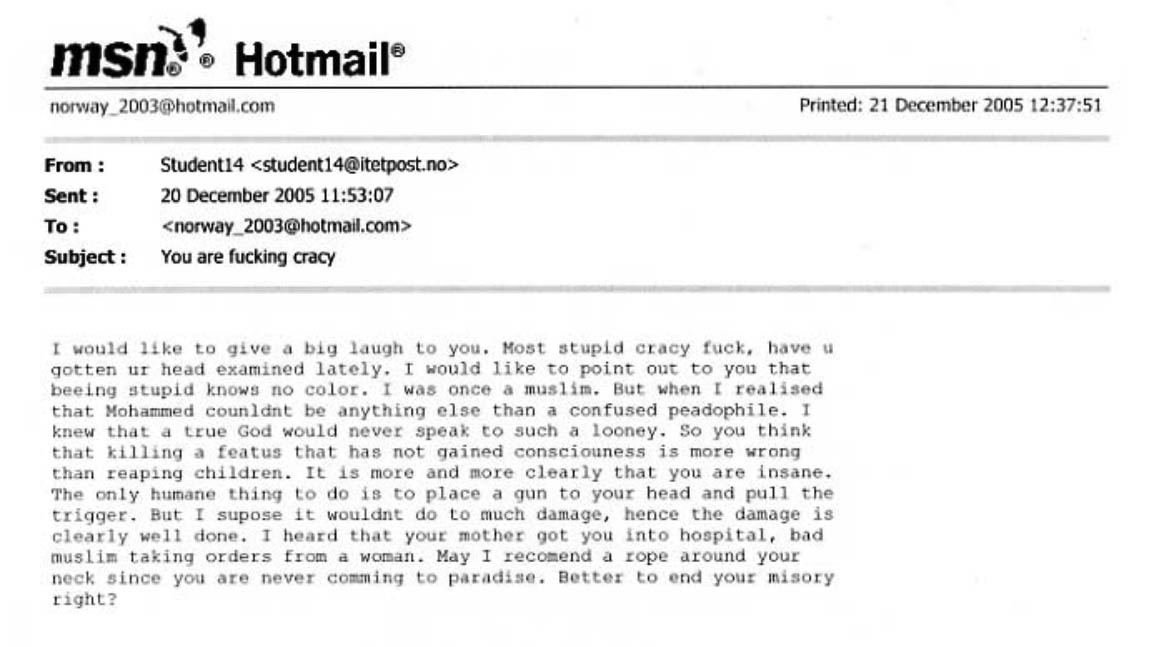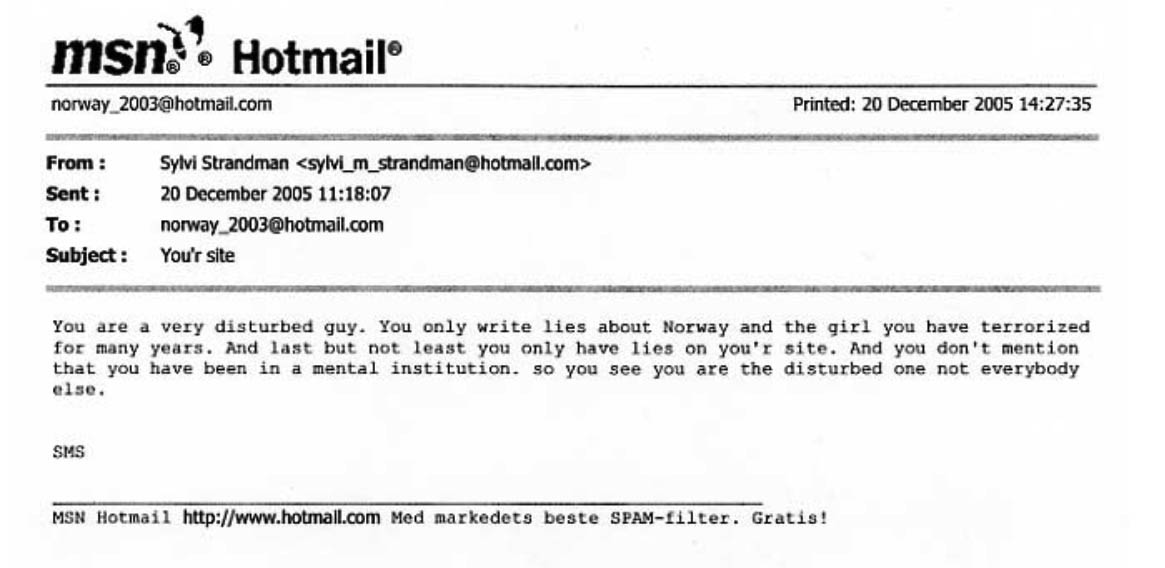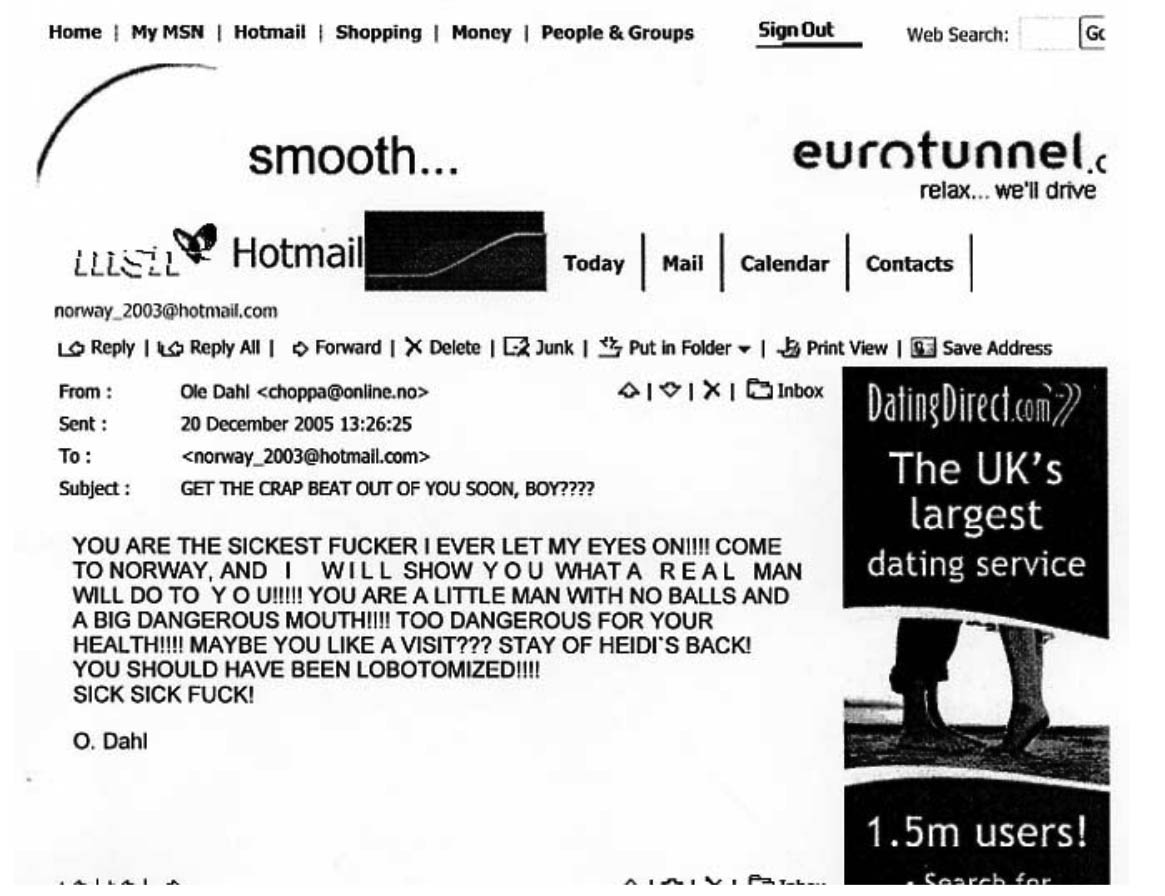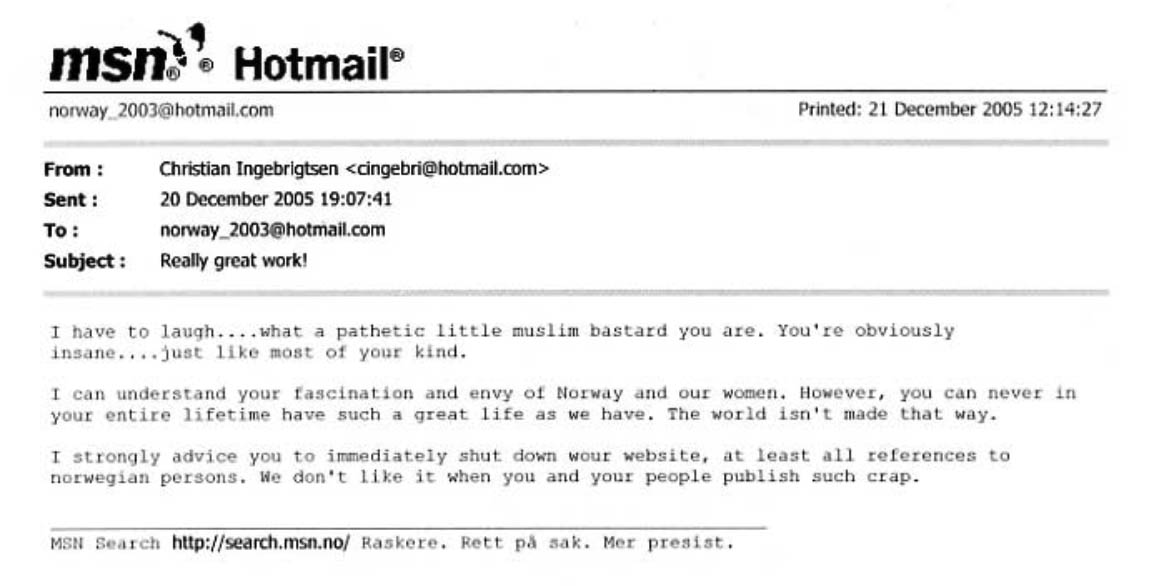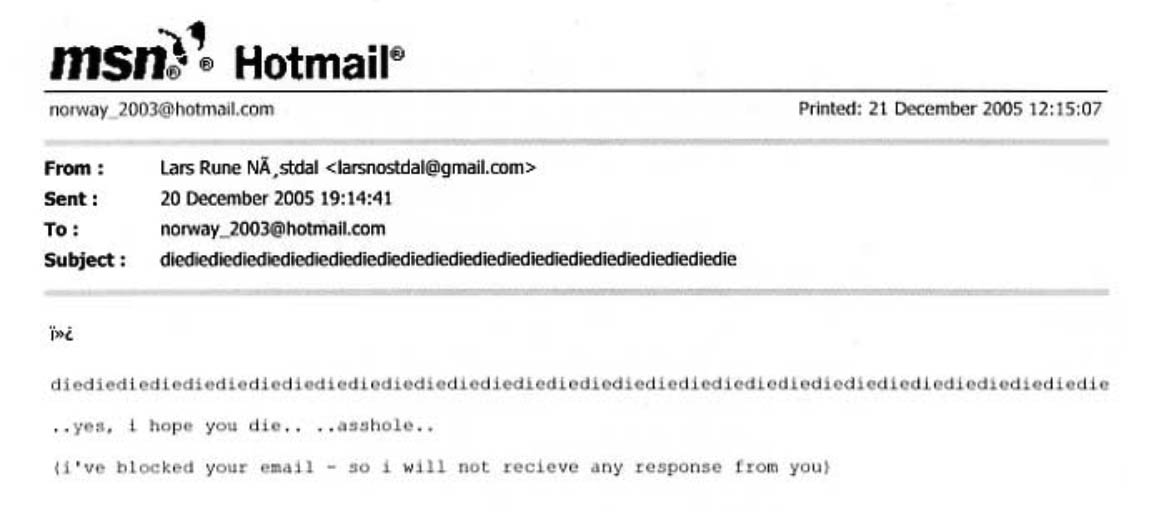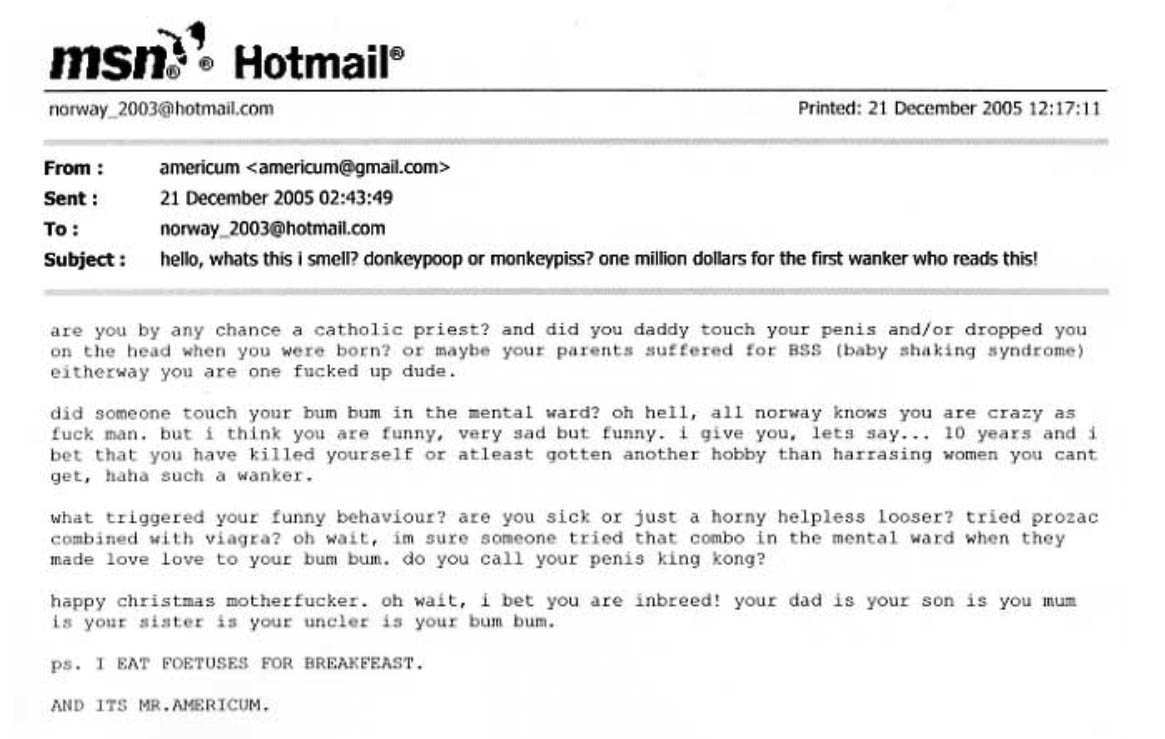 The SRA refused to prosecute Charles Russell Speechlys LLP who acted for their proven abuser client, a Norwegian citizen called Torill Sorte, who caused these emails to be sent to Farid El Diwany. Emails declared a hate-crime by the Essex Police and referred to Interpol. The SRA's bigot Chris Boyce decided there was nothing wrong with Charles Russell's solicitor James Quartermaine telling the High Court via sicko scumbag 5RB Counsel David Hirst that Farid El Diwany was 'seriously mentally ill' MERELY for litigating against his abuser Torill Sorte. Definitive misconduct by Charles Russell worthy of prosecution by the SRA. Charles Russell provided no medical evidence whatsoever as to why Farid El Diwany was supposed to be mad. Charles Russell refused to condemn the hate-emails which were sent to Farid El Diwany at the instigation of their own abuser client Torill Sorte.
Paul Philip is an accessory to the abuse. As are Chris Boyce, Georgina Smith, barrister Benjamin Tankel, Hannah Pilkington and Rory Mulchrone. All white. All non-Muslim. Burn in hell on judgment day ... all of you. Not helped by the Pharisees Mrs Justice Sharp, Mr Justice Jay and Lord Justice Bean ... all very subtle Muslim-haters.


Paul Philip CEO of the Solicitors Regulation Authority: turning a blind eye to vile sexualised Islamophobic abuse