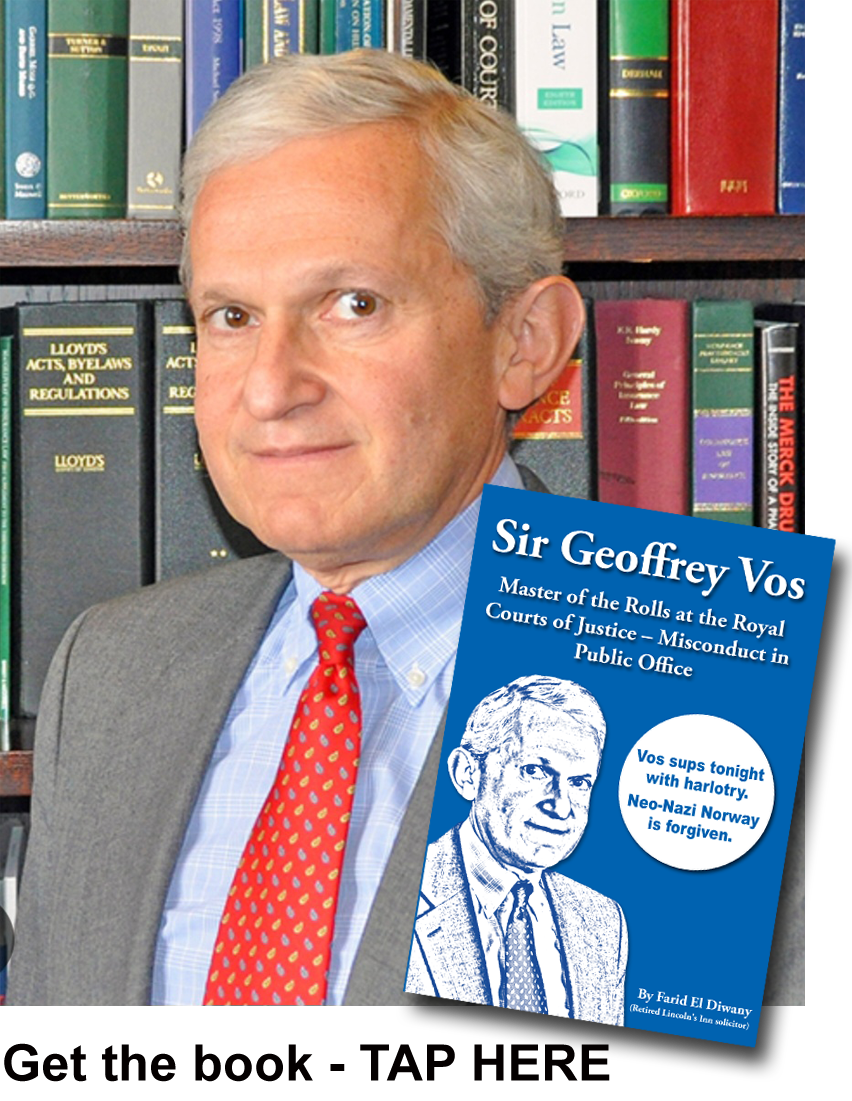 LORD JUSTICE VOS MASTER OF THE ROLLS
The Pharisee: Jewish Appeal Court judge Sir Geoffrey Vos pontificates in London on the meaning of Islamophobia ... and rules on 31 July 2023 that under fire colleague Lord Justice Popplewell was NOT biased or Islamophobic for refusing to condemn Mr El Diwany being told to 'Go fu*k Allah, the Camel' and told that the prophet Muhammad was 'a confused paedophile'. NOT biased, declares Vos LJ of the Honourable Lord Justice Popplewell.
---
From: farid el d <[email protected]>
Sent: Tuesday, August 1, 2023 2:27:47 pm
To: Civil Appeals - Associates <[email protected]>
Subject: Re: CA-2023-000980 FARID EL-DIWANY v SOLICITORS REGULATION AUTHORITY
Dear Sirs,
In accordance with paragraph 4 of the Order of 31 July 2023, please take this email as my application to Lady Justice Andrews to set aside the General Civil Restraint Order (GCRO).
Note the following:
1. If my application to reopen my strike off the Roll, Saini J. decision was 'totally without merit', then why did Lady Justice Andrews by her recent very detailed Order, as attached, give me permission to proceed to an oral hearing at the Court of Appeal on 27 June 2023? Along with an oral hearing being granted for the Sharp J 29.07.2011 judgment reopen application? LJ Andrews certainly thought my initial application had merit. You can tell by what she wrote to me.
2. It is perverse for Vos LJ to rule that it is 'totally without merit' for me to argue in an application that Popplewell LJ IS Islamophobic for refusing to condemn me being told that the prophet Muhammad is a confused paedophile and told to 'Go f*** Allah, the Camel'.
3. Before the Order of Andrews L J there was no GCRO. I am NOT to blame for Andrews L J Order. She was surely not setting me up for a fall? She saw the merit in my application.
4. The GCRO was given out of spite due to judicial anger at my whistleblowing books, as told to me in the Judgment. Its imposition is an abuse of power.
4. Besides which it was impossible for me to predict that Vos L J would tell me at the hearing on 27 June that there was NO Islamophobic bias from Popplewell LJ when refusing, (after being asked in my application to reopen the Sharp J judgment), to condemn me being told - thanks to the action of a High Court defendant Torill Sorte - to " Go f*** Allah, the Camel' and told that 'the prophet Muhammad was a confused paedophile' and told that my 'semen was only fit for a pig'. See attached evidence of those vile insults and others sent to Popplewell to condemn. This evidence WAS central to my case. The reason I brought my claim in 2011. Lord Pickles and the Met Police do not agree with Vos L J nor would the Muslim Community. It is an outrageously Islamophobic comment by Vos himself.
Regards,
Farid El Diwany
---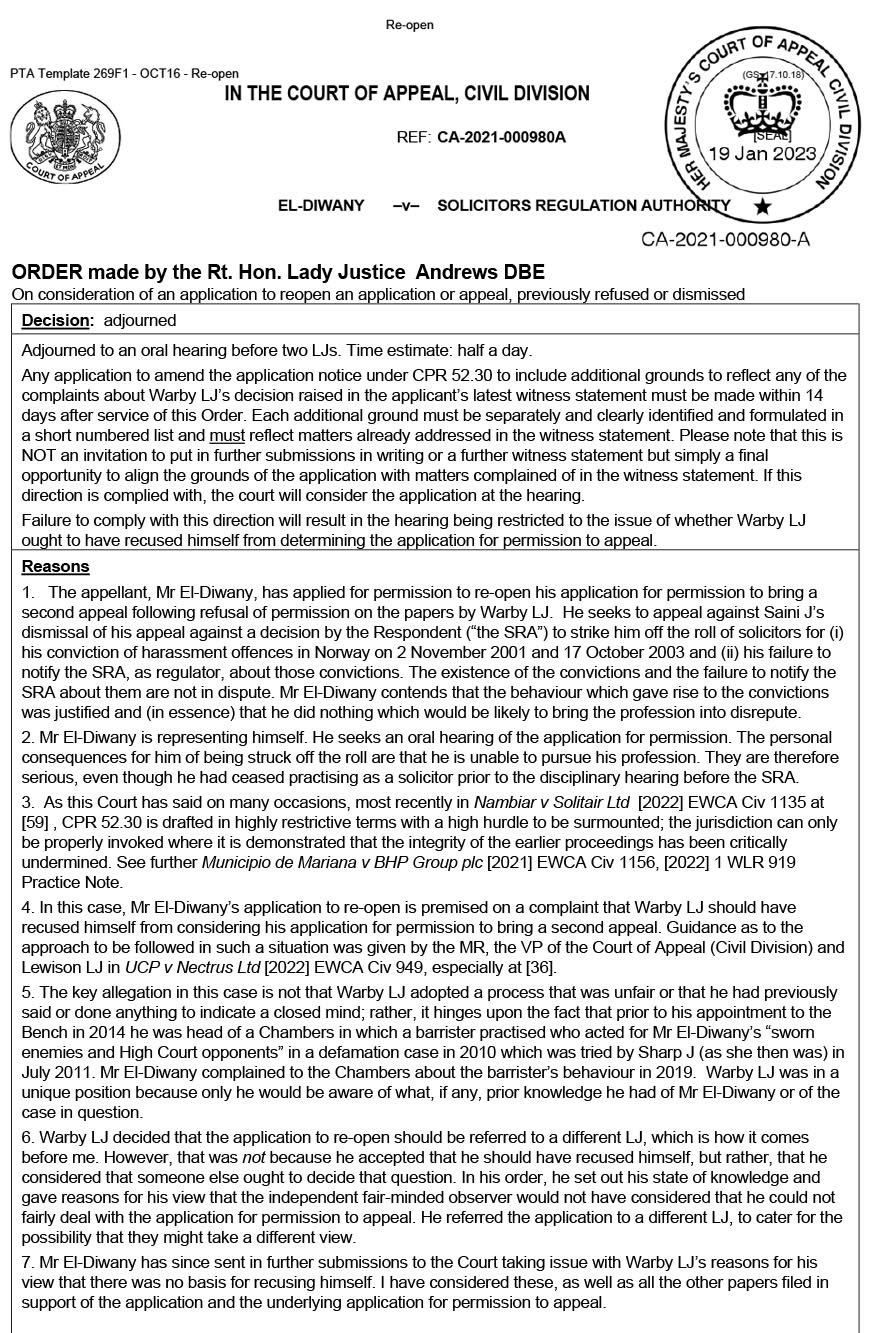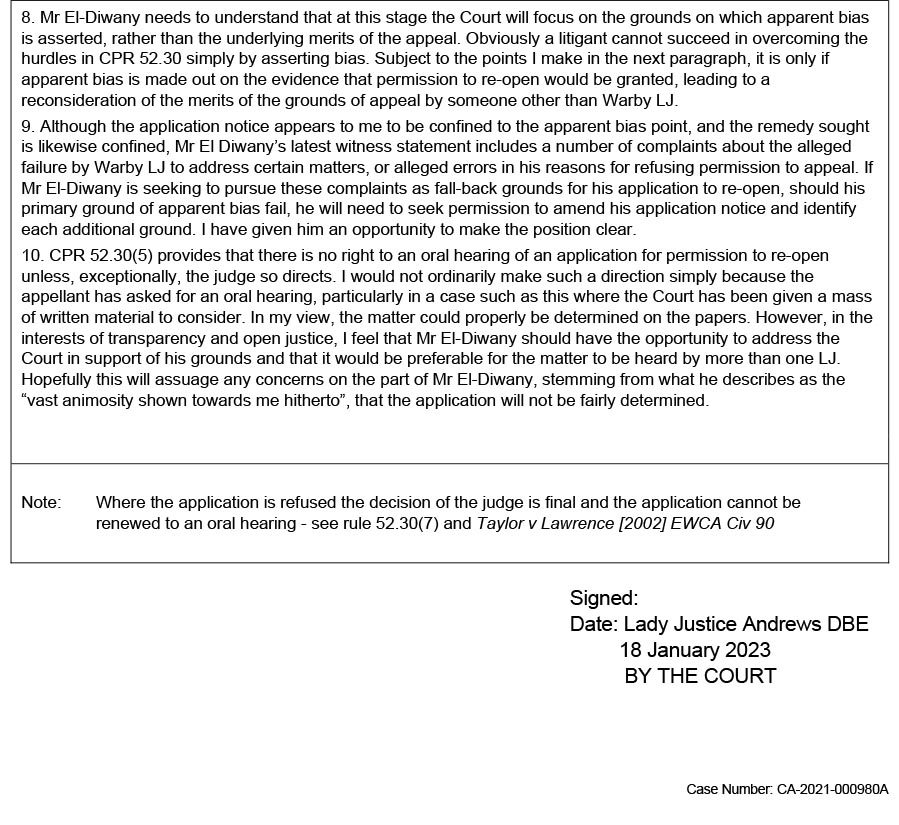 ---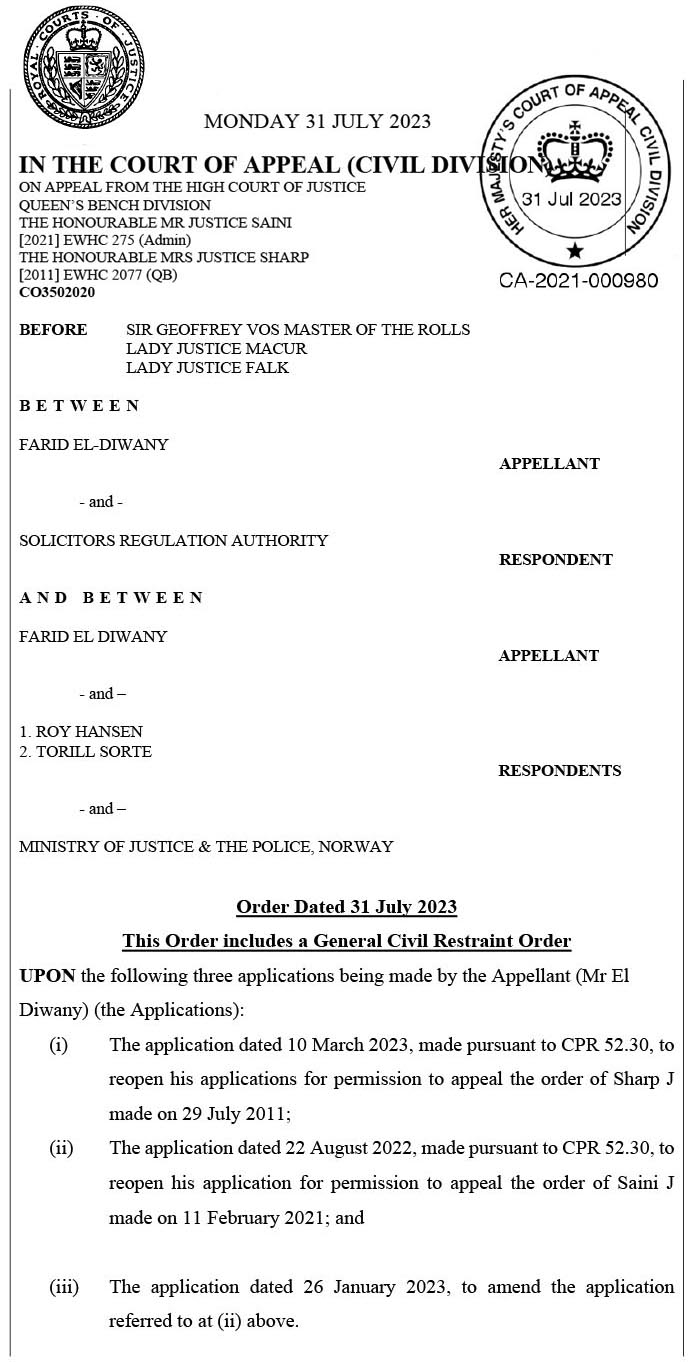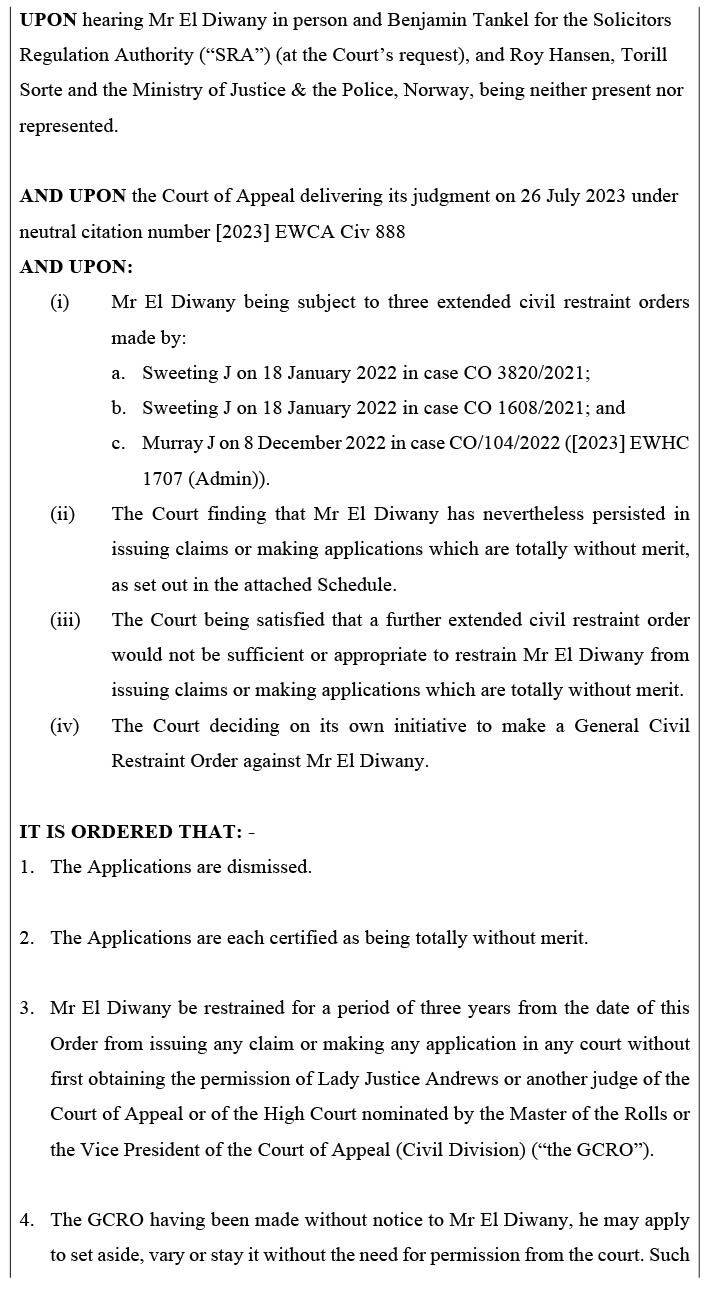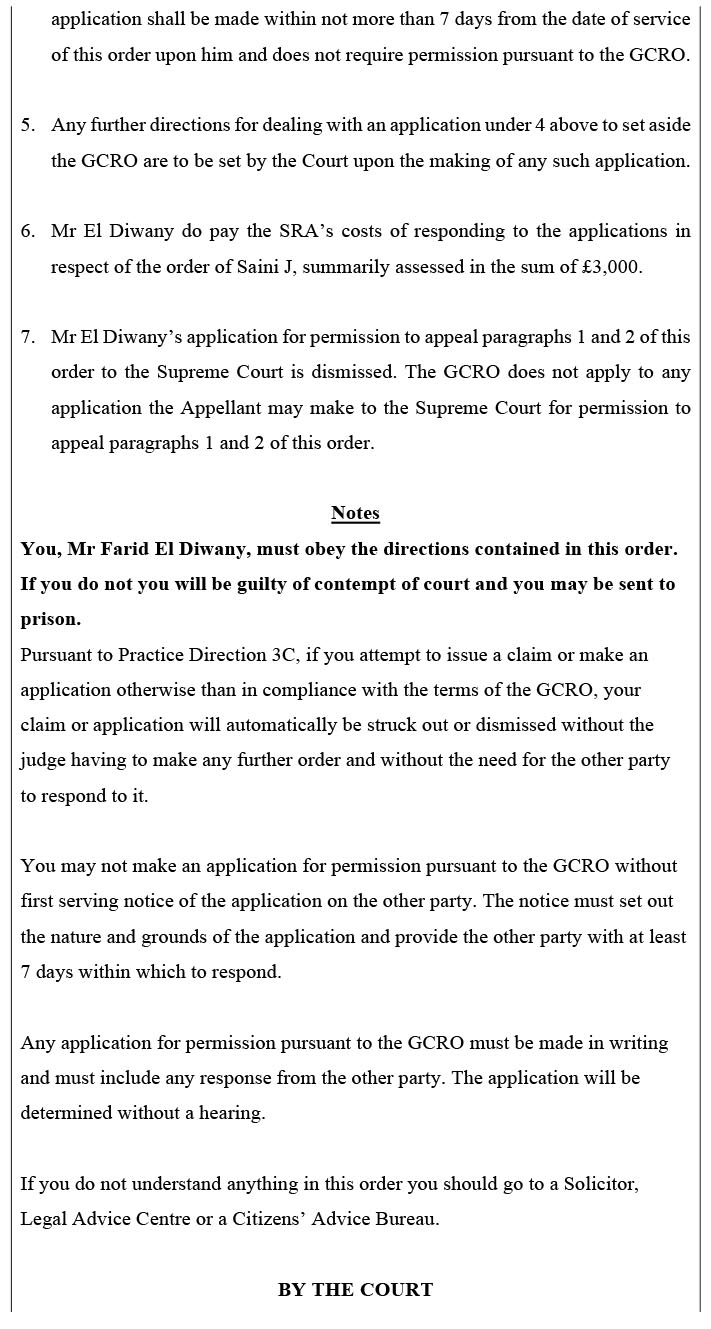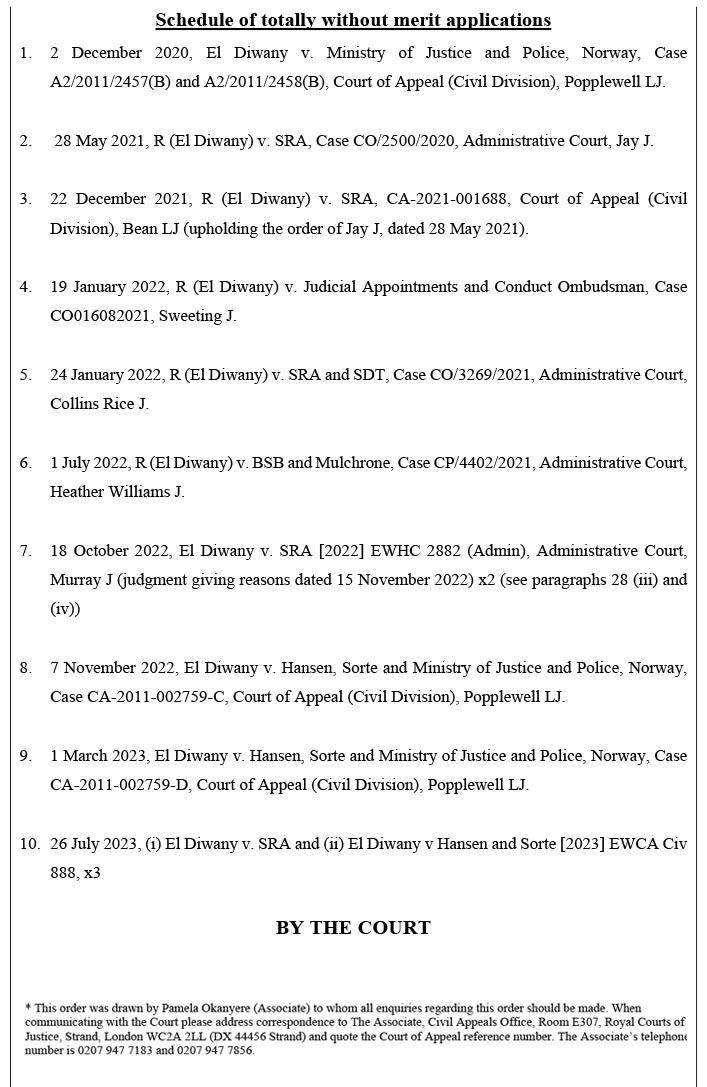 ---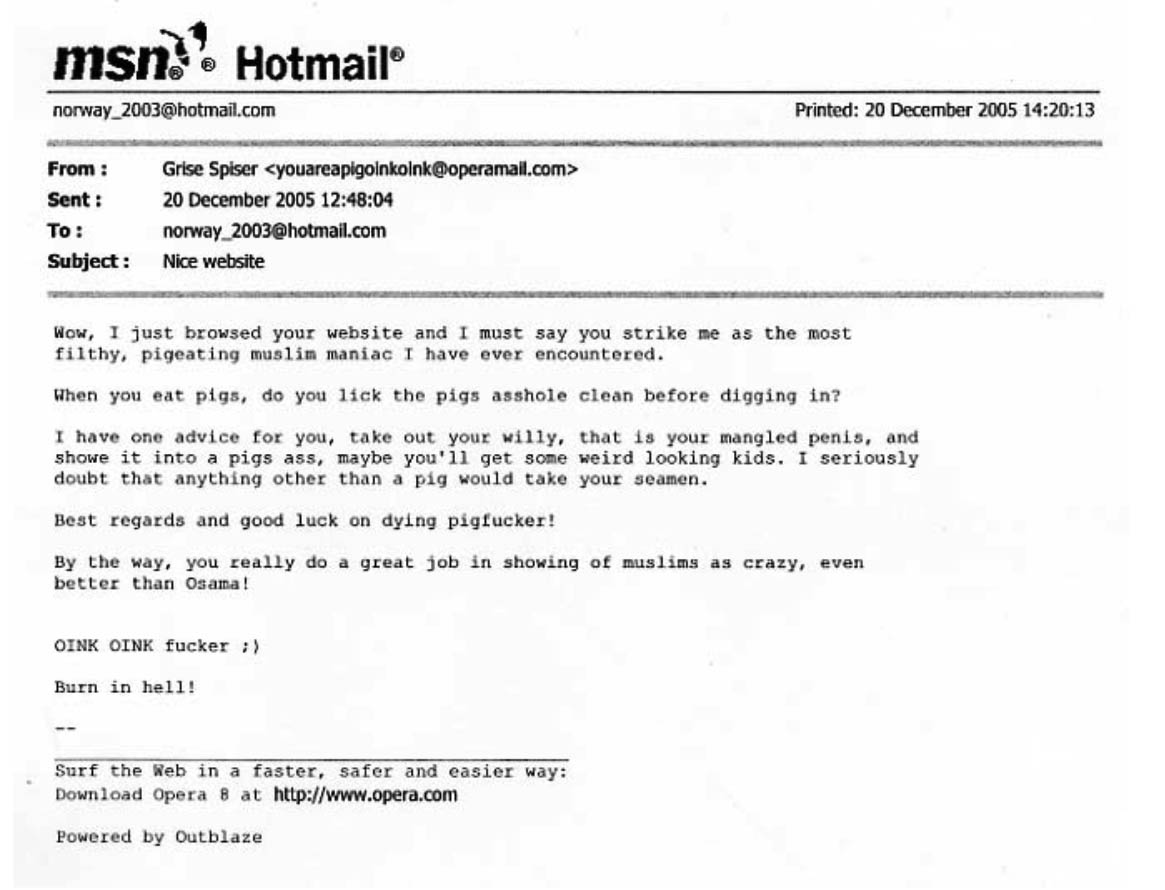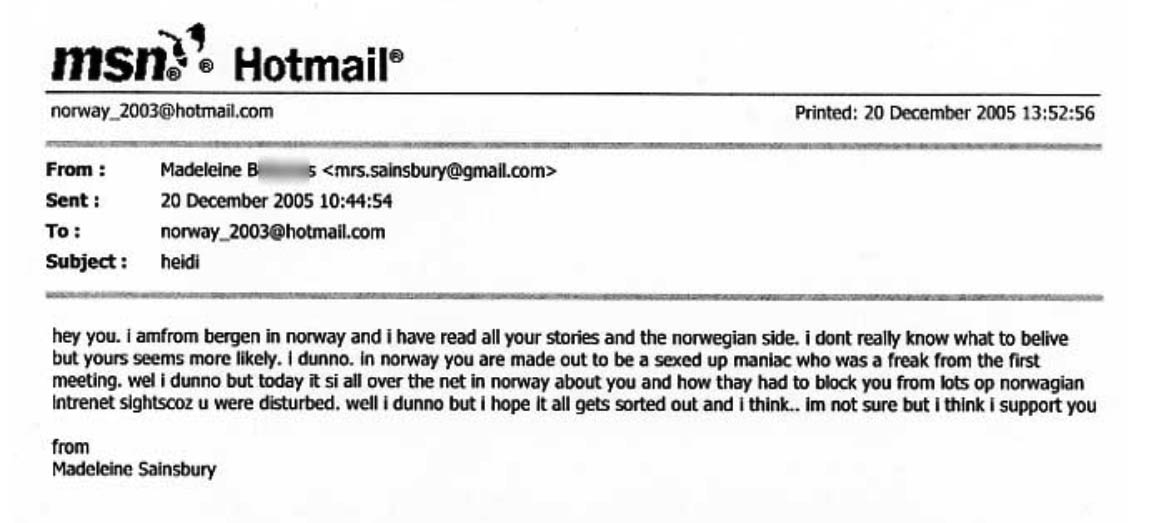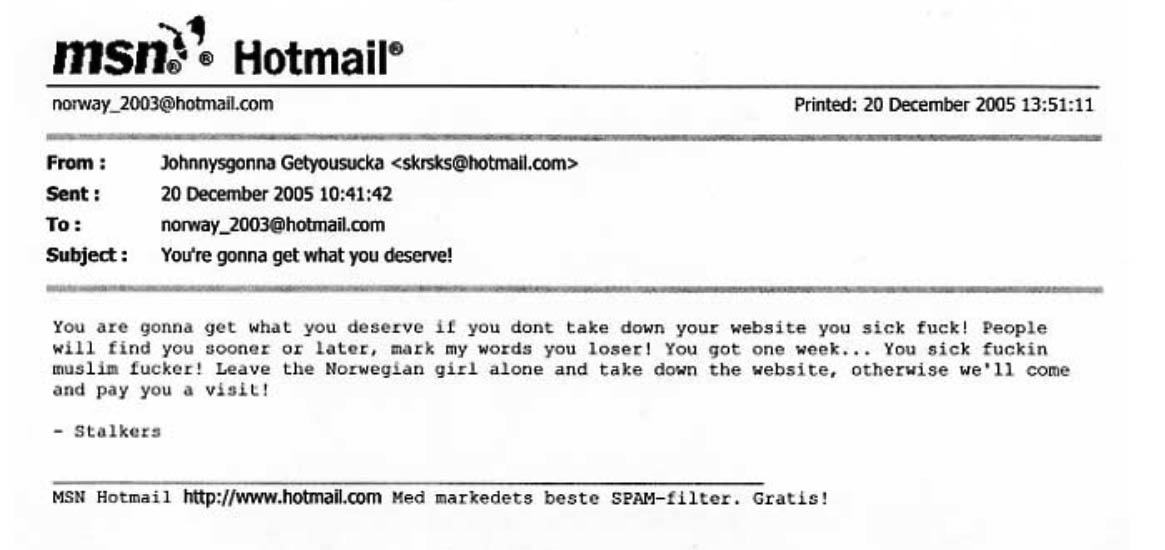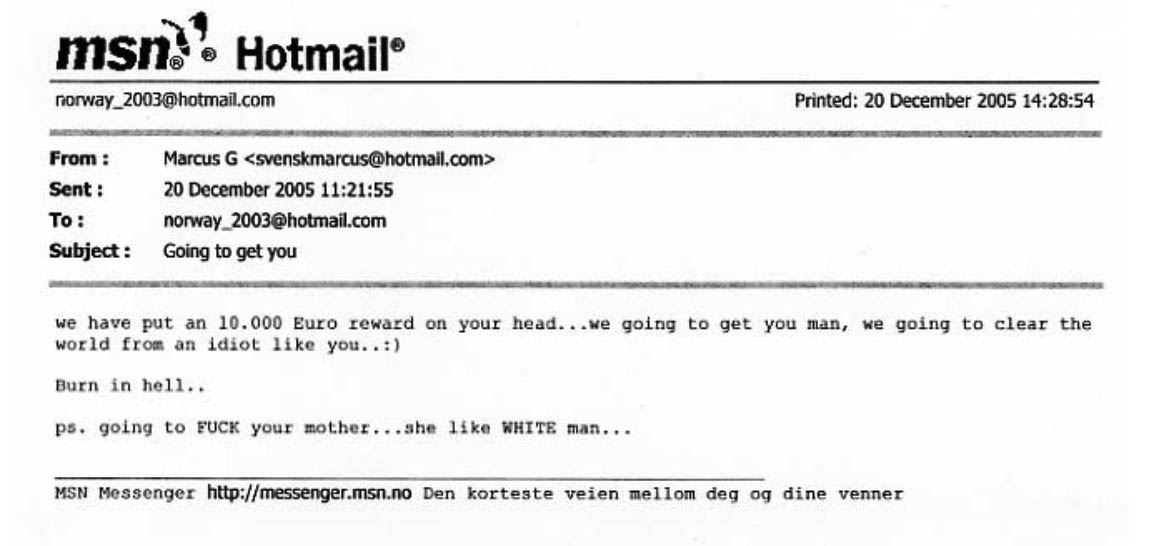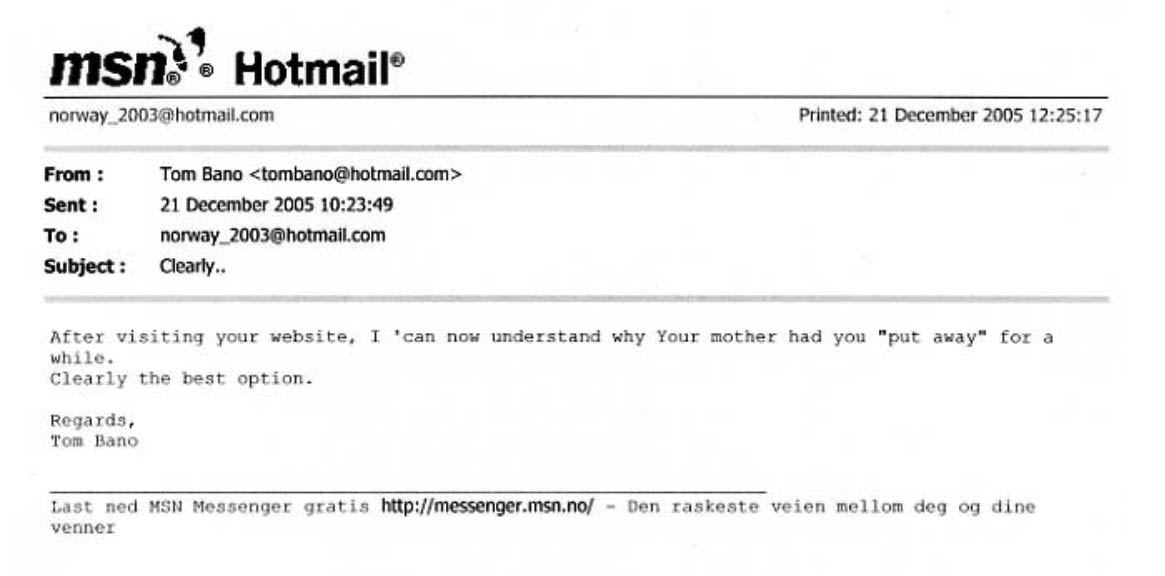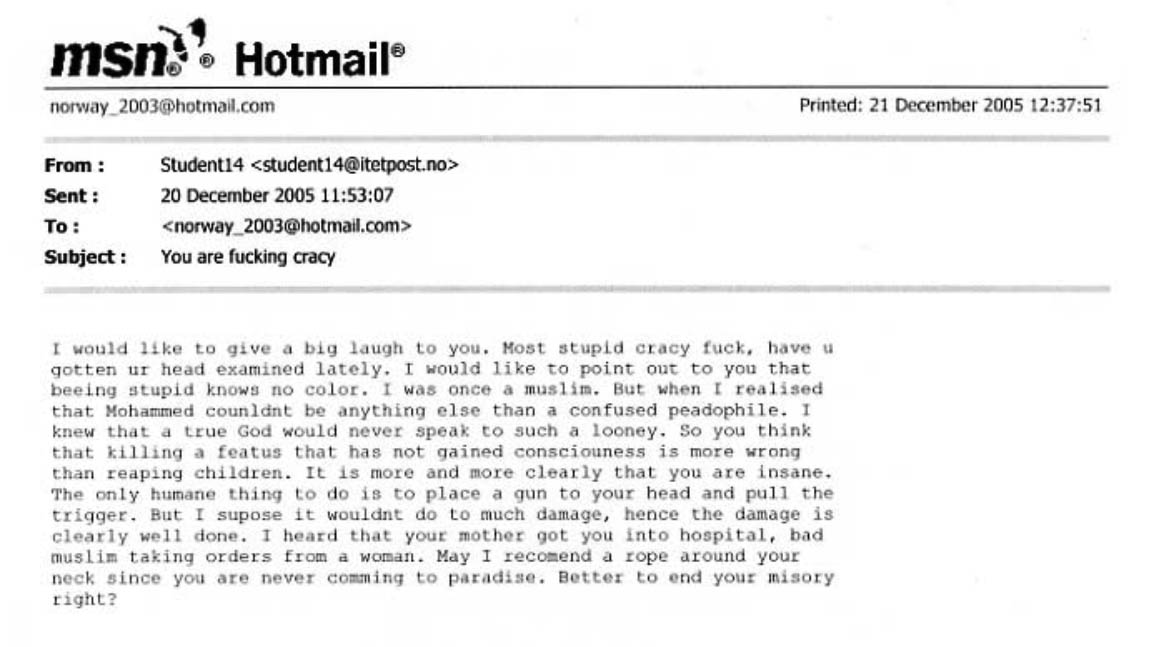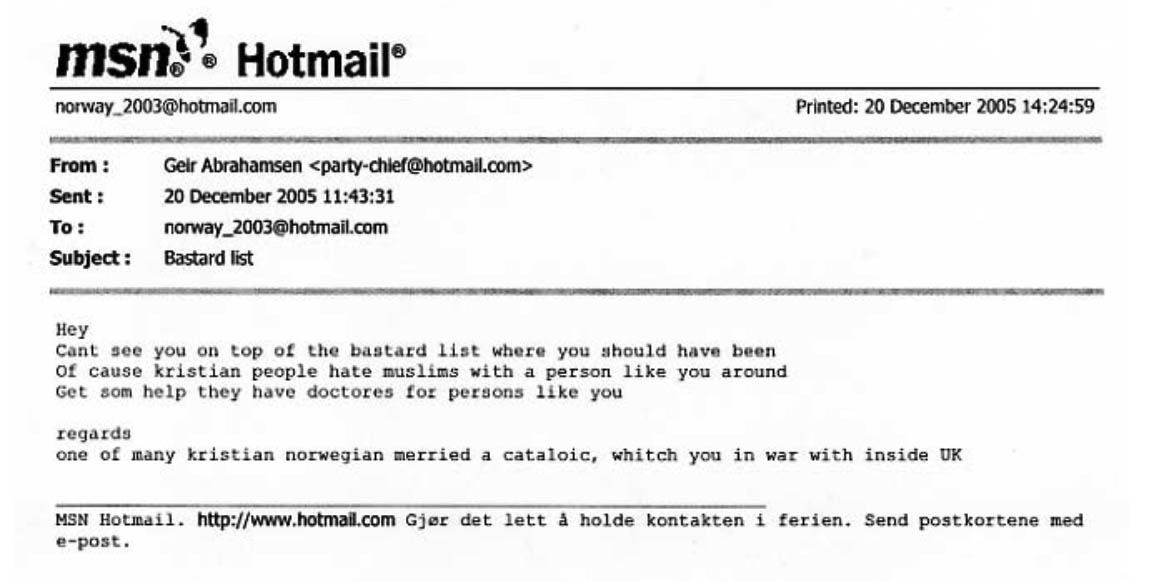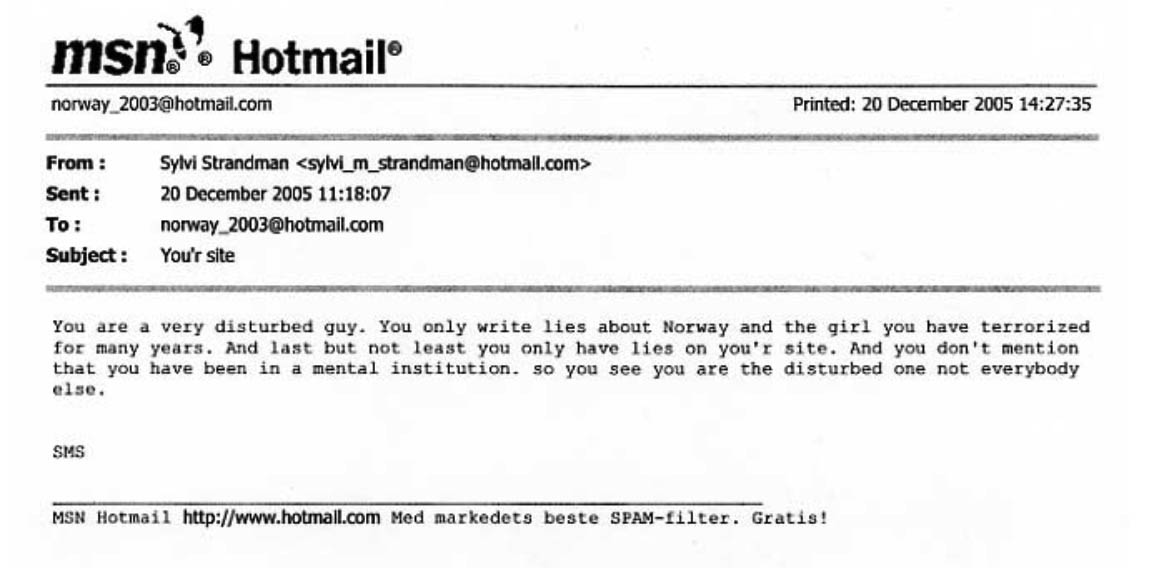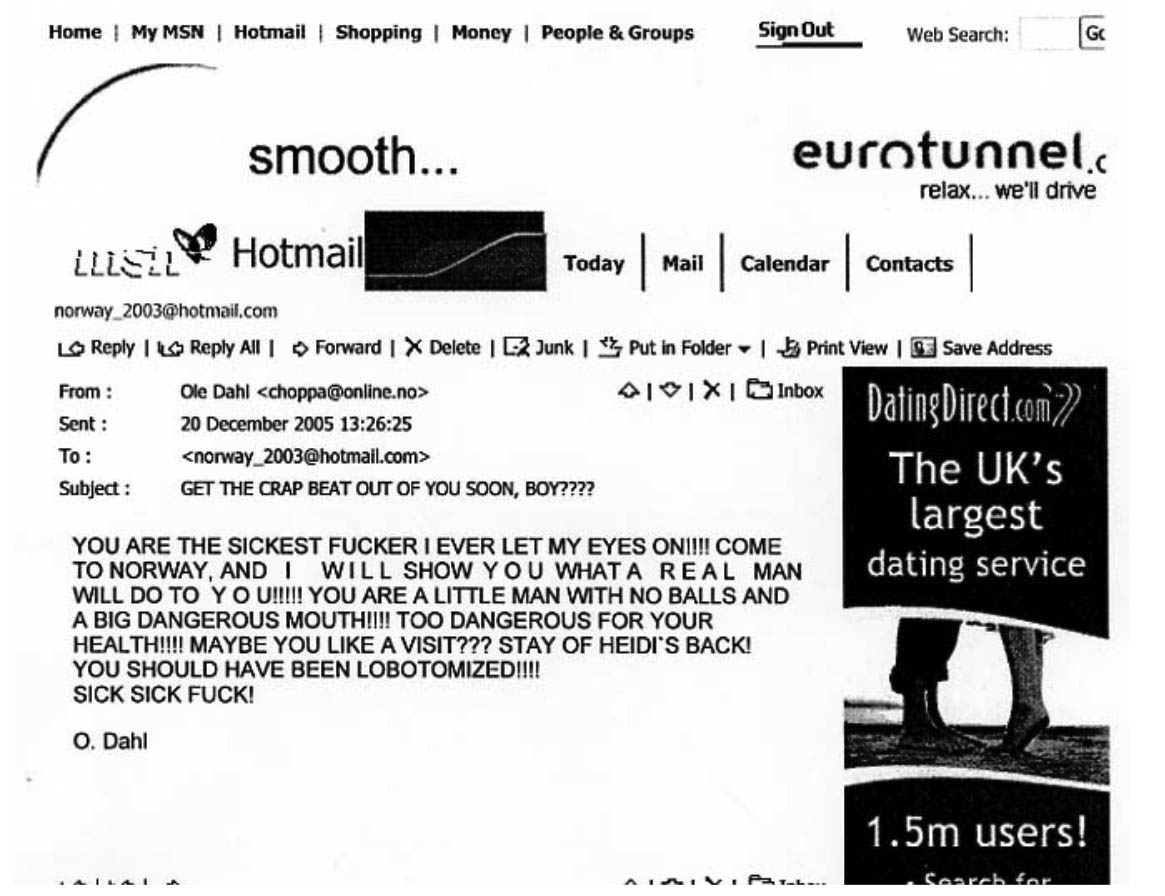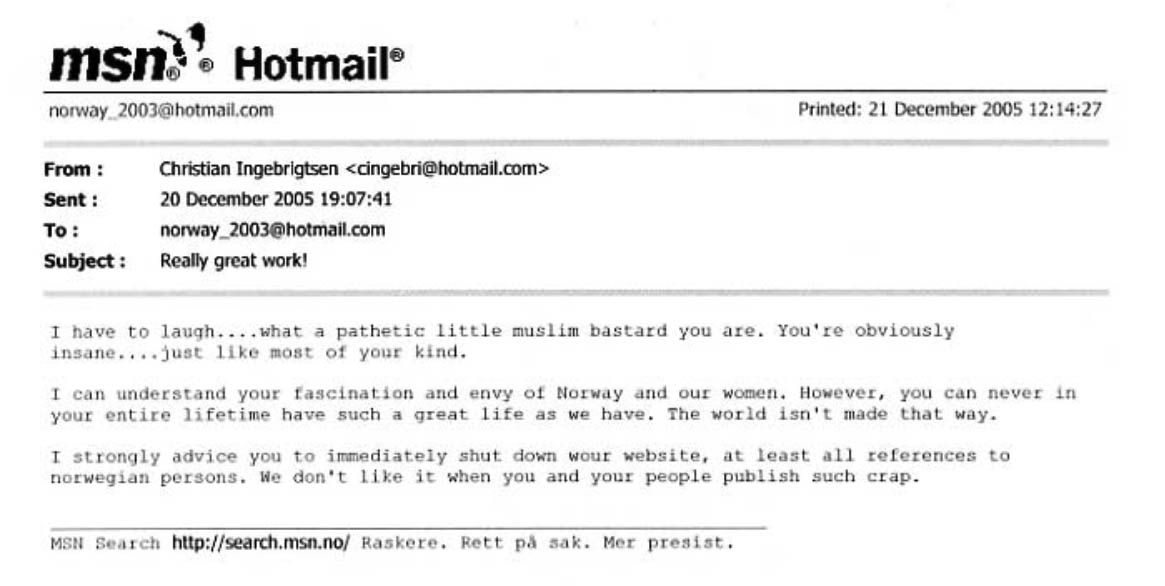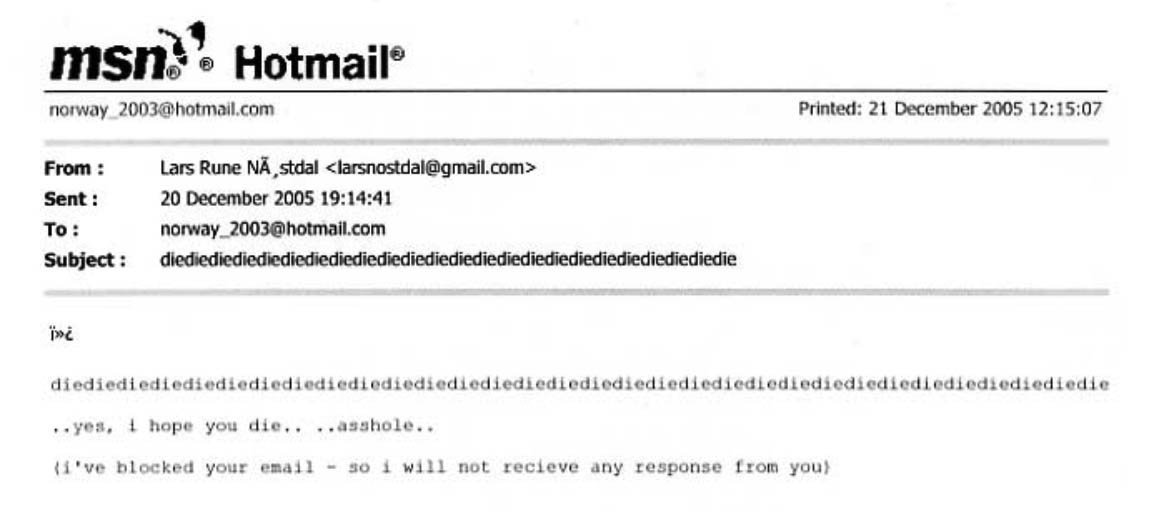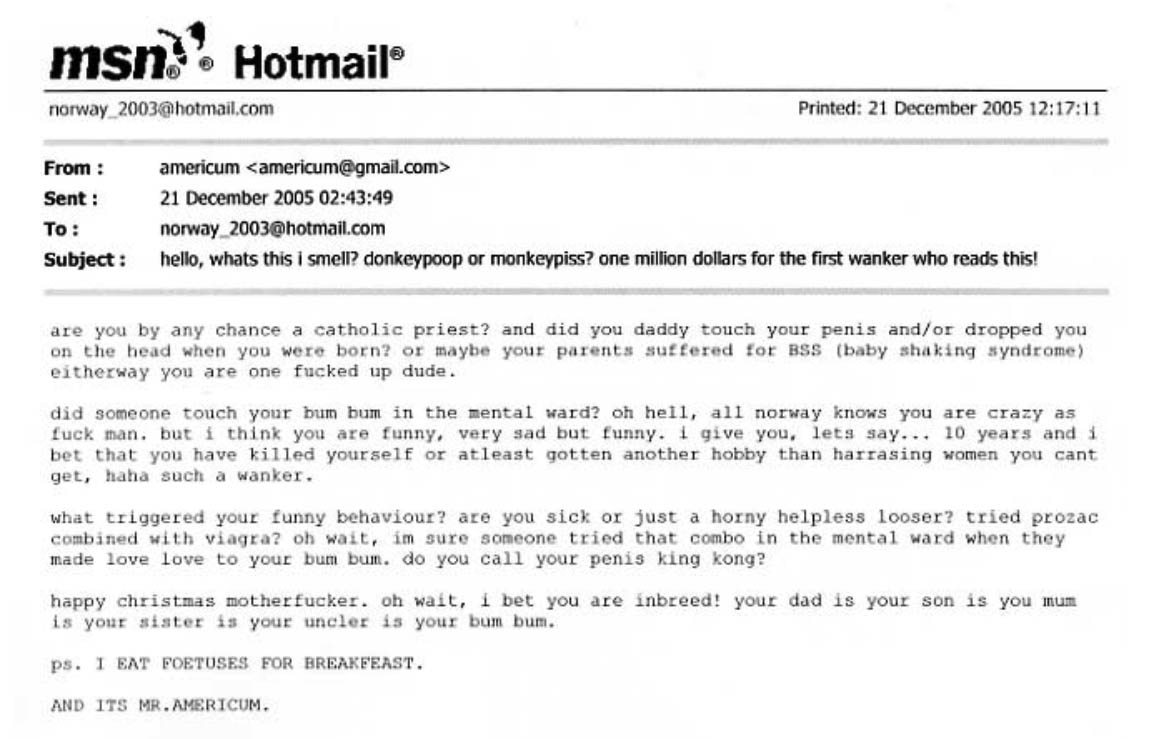 LORD JUSTICE VOS MASTER OF THE ROLLS